Small Town
Luxury at Its Best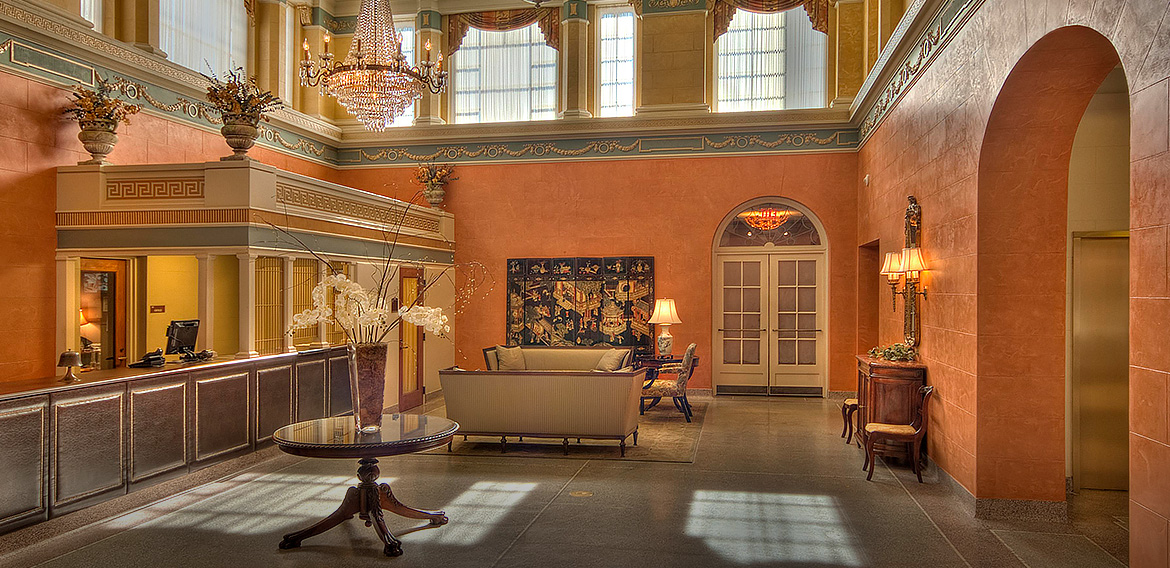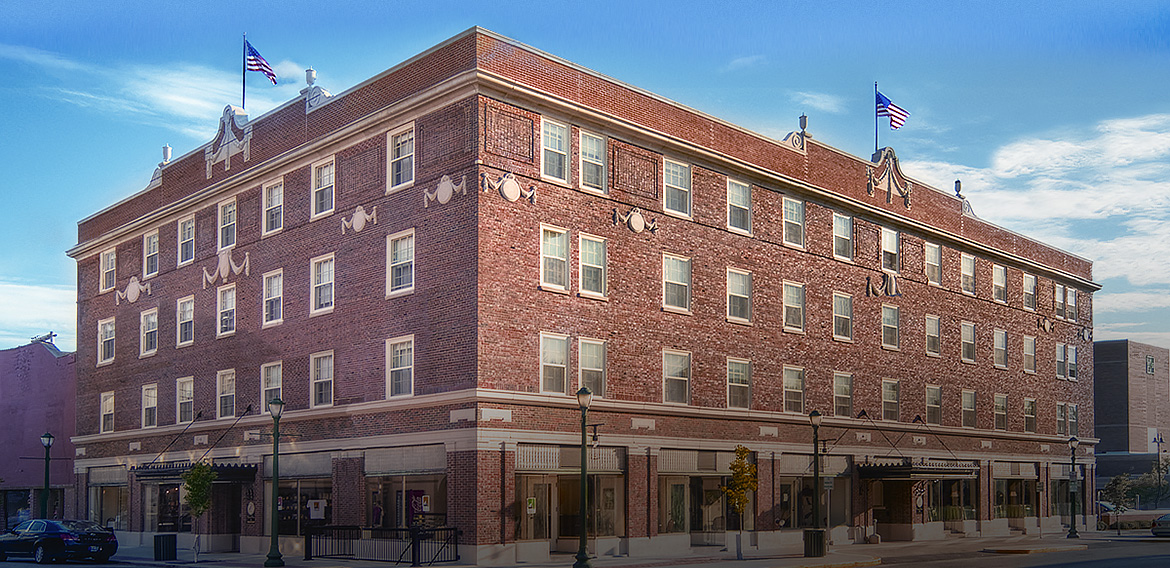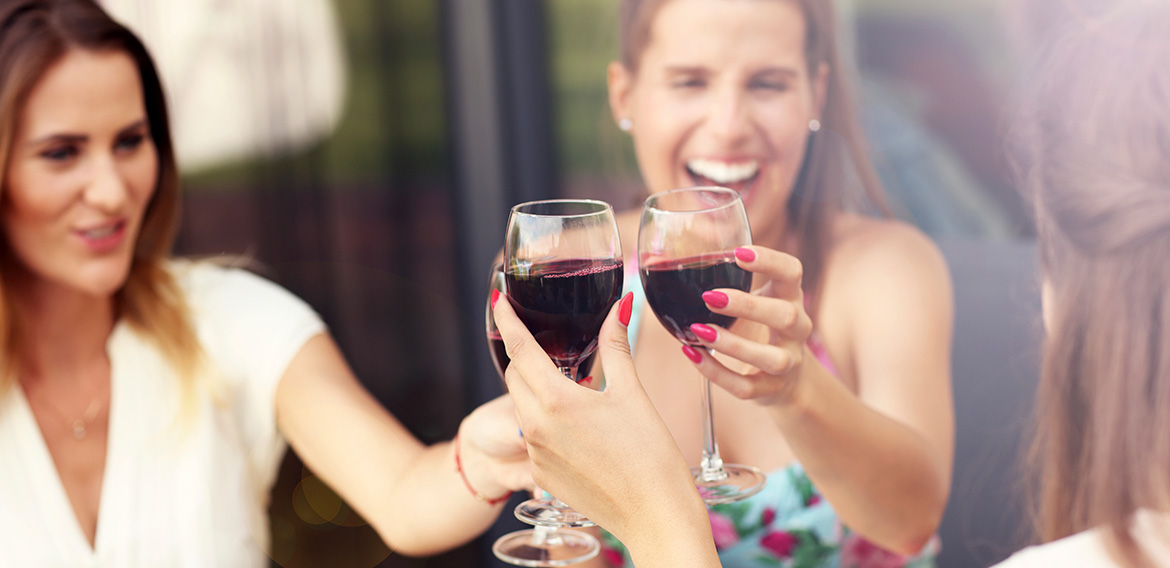 Welcome To A Wabash Landmark
The Charley Creek Inn is a rare gem: a historic hotel in the heart of downtown Wabash that's been so exceptionally restored that it's been named "One of the coolest new businesses in America" by Business Insider. Architectural grandeur and modern-day amenities coexist happily in this unique boutique hotel in the heart of central Indiana where service reigns supreme.
Guests enjoy the residential-style comfort of 30 individually decorated guest rooms and suites, exceptional locally sourced cuisine at Twenty Restaurant, and martinis and live music in the tradition of Indiana's own Cole Porter and Hoagy Carmichael at the speakeasy-style Green Hat Lounge. Two unique shoppes draw guests in for complimentary daily wine tastings, hand-dipped ice cream cones and goodies ranging from wine and small batch spirits to gourmet cheeses, artisan chocolates and Indiana-made ice cream.
A boutique hotel in Downtown Wabash. Rediscovering history, romance, culture & the arts.
Book Direct Benefits
Free Wine Tasting
Free wi-fi
Free access to YMCA
Free Newspaper
Free Business Center
dining at
Twenty
Restaurant
From the moment you step into Twenty, you'll be wrapped in the history of our downtown hotel. In name and nuanced decor, it's a nod to our building's 1920 debut as the Hotel Indiana. There's nothing old-fashioned about the cuisine, though. Savor guest favorites like Blue Duck Flat Bread with Bourbon Fig Jam, Indiana Bacon and Spinach Salad, and Lobster Mac & Cheese, served with or without paired wines.
Learn more
1920's
The shoppes at Charley Creek
Wine & Cheese Shoppe

Ice Cream & Candy Shoppe

Gift Baskets
Wine & Cheese Shoppe
Join Us In A Toast
To The Good Life
Located in the lobby, our Wine & Cheese Shop offers complimentary wine tastings daily, as well as wines by the glass, small batch liquors, craft beers and incredible cheese boards featuring selections from local creameries.
Read More
Free Daily
Wine tasting
Ice Cream & Candy Shoppe
Homespun Style In
Downtown Wabash
Our nostalgic Ice Cream & Candy Shop is a step back in time. Enjoy ice-cold sodas in glass bottles, Glovers Ice Cream (a family-owned Indiana original), South Bend Chocolates, Albanese Candy Company's world-famous gummies and more.
Read More
free samples
every month
Gift Baskets
We have a gift for gift baskets
What's better than receiving a gift? Giving one, naturally! Allow us to create a custom gift basket featuring world-renowned wines (or regional favorites), local cheeses, small batch spirits, artisan chocolates and more. We also have gift cards for every occasion.
Read More
Available for
all occasions
Top Reasons to Stay with Us
Nearby Attractions
Nearby Attractions
Discovery Wabash
Honeywell center

Modoc's Market

Historic Eagles Theatre

Paradise Spring Historical Park & Riverwalk
Explore the map
Honeywell center
275 W. Market St., 260-563-1102
This remarkable performing arts center, seating up to 1,500 people, presents everything from major stage productions to big-name concerts to local dance recitals.
Back
Modoc's Market
205 S. Miami St., 260-569-1281
A popular local coffee house and espresso bar with a past.
Back
Historic Eagles Theatre
106 W. Market St., 260-563-3272
This classic movie theater dating from 1906 shows first-run films on Fridays, Saturdays, and Sundays.
Back
Paradise Spring Historical Park & Riverwalk
351 E. Market St., 260-563-4171
Historic cabins sprinkle throughout the property, a bucolic place laced with pathways that are popular with walkers, skaters, and bicyclists.
Back
Our Awards
Certificate of excellence tripadvisor
2014
Reader's choice awards
2015
Guest Review award Booking.com
2015
Certificate of excellence tripadvisor
2014
Remember Someone Special
our gift cards
Never worry again about finding the perfect gift! A Charley Creek Inn gift card fits one and all. Use it for a getaway, gourmet dining or shopping!
Read more
TripAdvisor
"

If you are within 100 miles of this hotel make a point of stopping their. It is truly elegant. The restoration has been done with an amazing attention to detail. There is a cheese and wine store on the first floor as well as an ice cream and candy store. The location is perfect.

"

- Sharon S

"

I would definitely go back. This place is super cute, I love small town vibe! This place has ton of personality and character. The ice cream shop, wine and cheese place downstairs is a plus! Also the little coffee shop acrossed the street was a bonus! This town has so much to offer.

"

- hgates07

"

We stayed at Charley Creek Inn when we were in town to see a show at the Honeywell Center, which was within walking distance. The staff was extremely friendly and helpful. The hotel was classy and modern with impressive architecture. We really enjoyed the wine tasting and chocolates at the hotel. Would definitely recommend and will go back again.

"

- Michele S

"

Neat place that has cool shops. The candy and wine shoppes are awesome features. The routing 1920's feel knocks people's socks off! The vibe that one gets in the city of Wabash is connection and revitalization.

"

- newpc
Small Business
Revolution Package
Raise a toast to Wabash's turn in the spotlight with our Small Business Revolution Package featuring sparkling wine, dessert, breakfast and a keepsake gift.
check Availability
Seriously Sumptuous Sleep
Our 30 guest rooms and suites radiate residential comfort and style. Individually decorated with antique furnishings, luxe linens and extra-plush comforters, this is your new home away from home.
Read more